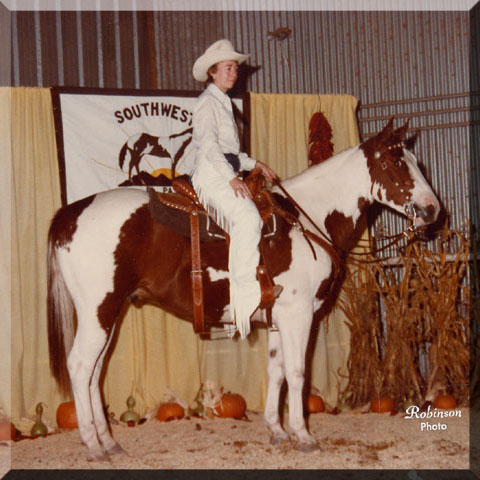 This is Baby in 1983 in El Paso, TX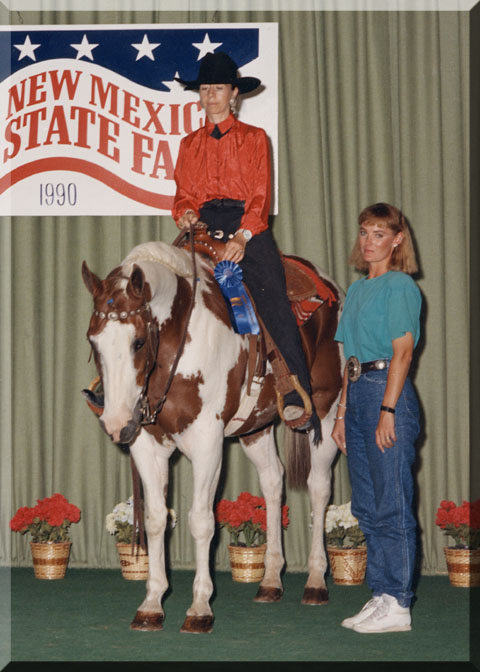 This is Baby in 1990 after winning 1st Place at The New Mexico State Fair.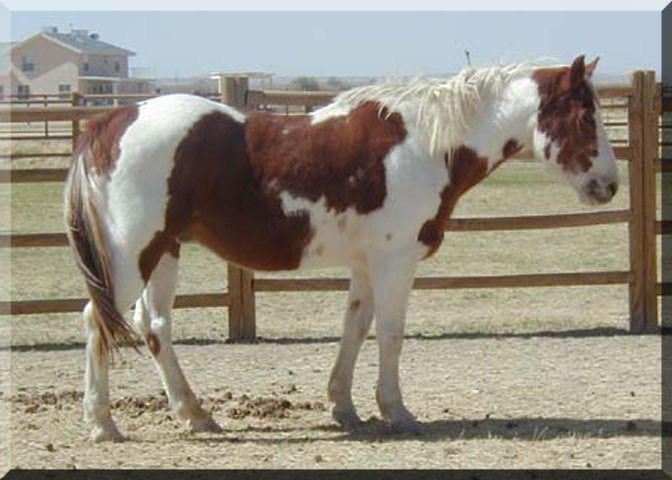 Baby is still going strong, pictured here at almost 23, is currently being ridden by a 5 year old boy, this makes his 5th "first rider" under the age of 12.
For more information on Baby you may click here for his pedigree and click here for his APHA Show results.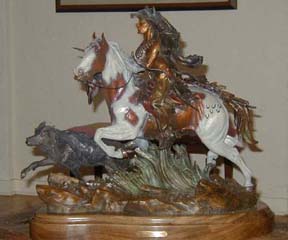 This is a bronze I had painted to match Baby's markings for his 18th birthday.